Diversity, inclusion, equity, and belonging
Diversity in practice
Carey's commitment to equity and equality in our nation
A message from the dean:
Dear Carey Community,
Businesses and business schools have a significant role to play in achieving equity in America. Indeed, business can be a force for good in society and business education can be vital in helping to promote economic development and address inequities that exist in business. At Carey Business School, we stand firmly alongside all who speak out for racial and social justice. Diversity, inclusion, equity, and belonging must be an integral part of our school.  
As part of our commitment, we are closely examining and reimagining our culture, content, and collaborations. To date, we have introduced several initiatives focused on diversifying our faculty, staff, and student body and creating a stronger sense of equity and inclusion. For instance, we have collaborated with historically black colleges and universities and we lead or participate in community-oriented activities that leverage the talent of our students, staff, and faculty.   
But we know that academia and our own community has often fallen short, and this moment demands that we commit to new, equitable practices and intensive internal reflection. We are committed to this progress—knowing we can always strive to do more and be better. And together we will build a diverse, inclusive, and equitable community.
Alex Triantis
Dean
Upcoming events
At Carey, we are committed to elevating a diverse set of voices.
Find your place at Carey
At Carey Business School, diversity and inclusion are not just initiatives or a task force. They are baked into everything we do. And we embrace and continue to build a diverse student body, staff, and faculty because we believe our differences can be a powerful force for good. While we are proud of our commitment to underserved populations, we know there is still much more to do. Join us as we continue building a vibrant, inclusive community.
Explore scholarships, student organizations, faculty research, featured events, speakers, alumni features, and more.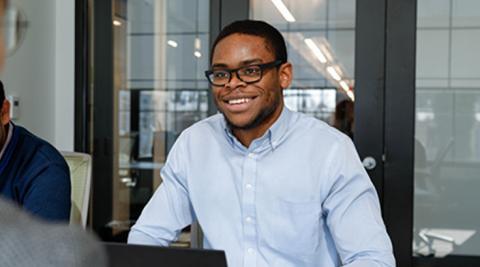 Underrepresented students of color
With specially built academic, events, and social opportunities for students of color, you are never alone. Our mentoring and professional programs will give you the leg up to succeed after Carey.
---
Women
More women are attending business school than ever before. But there's much more to do to increase female representation in the board room. Join a powerful group of women shaping the new era of business.
---
International students
From near or far, you will find your place at Carey Business School. We have resources available for you before you ever step foot on campus.  
---
LGBTQ+ students
No matter how you identify (or maybe you don't use any labels), you are welcome here. Explore our LGBTQ+ student organizations and more.
---
Active military and veterans
We deeply appreciate the sacrifices made by members of the armed forces. We are proud to provide support services for former and active military members.
---
Undocumented students (DACA)
We are continuing to build our own inclusive communities while supporting legislation to make universities safe and accessible for all undocumented students
---
Student disability resources
We are committed to making all of our academic programs, support services, and facilities accessible to everyone in the Carey community.
Commitment to our community
Johns Hopkins University has called Baltimore home for over 140 years. Our commitment to our communities both in Baltimore and now Washington, D.C. is unwavering. We know that our own well-being and success are inextricably linked with the physical, social, and economic well-being of the city.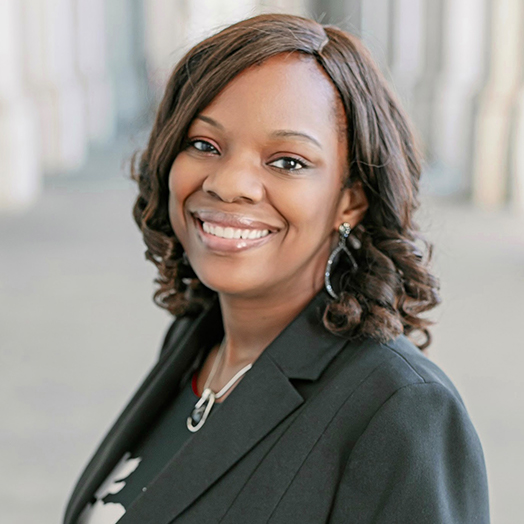 "I am passionate about using my education, experience, and role to give back to my community and help the next generation of women and underrepresented minorities realize their potential particularly in critical STEM areas."
MBA grad awarded Microsoft's highest award
Roxie Hill (MBA '06) has advanced her career-- she was recently awarded Microsoft's highest award-- while advancing her community. Among other commitments, she volunteers for DigiGirlz, Microsoft's initiative introducing middle school and high school girls to careers in STEM, and Black Girls Can, a non-profit empowering black girls and women to become entrepreneurs in STEAM fields.
Read more
Featured News and Events
View All News and Events
alumni
Carey's Black Alumni Network hosted the first annual Juneteenth celebration.
COVID-19
Carey alumnus outlines COVID-19's impact on hospital operations and health equity.
alumni
Carey's Black Alumni Network hosted the first annual Juneteenth celebration.
COVID-19
Carey alumnus outlines COVID-19's impact on hospital operations and health equity.
View All News and Events
A Roadmap for Diversity and Inclusion
The Johns Hopkins University Roadmap on Diversity and Inclusion was drafted in early 2016 to capture our university's priorities and ambitions and to state in explicit and concrete terms our institutional commitments in this area.
See where we're headed
Connect with us
Roger Williams
Senior Associate Director, Diversity and Inclusion Community and Corporate Outreach
410.234.9277