Career Advisory Committee
Career Advisory Committee
The Career Advisory Committee is an expert resource on industry trends. Insights gathered from the committee advance Johns Hopkins Carey Business School students' readiness to join a competitive, global marketplace.
Learn more about joining the committee
Committee membership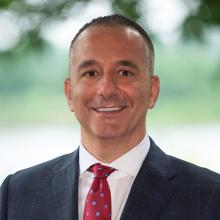 Roger Antoniazzo
MBA Graduate Programs Sr Manager (University Relations), Abbott
Roger Antoniazzo is the Abbott MBA and Graduate Programs Sr Manager (University Relations) and provides leadership to Abbott's US and OUS university relations teams. Before joining Abbott in 2011, he held various leadership roles with Walt Disney Company, ESPN and Blue Cross Blue Shields.
He attended school in Switzerland, Italy, France and the USA, where he graduated with a BA in Business.
---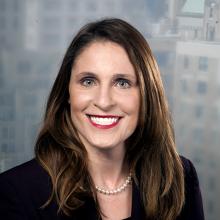 Ashley Becker, MBA '13
Global Managing Partner, Tata Consulting Services
Ashley Becker is the Global Managing Partner, Innovation Consulting & Service Integration at Tata Consultancy Services. She launched a New York innovation center and led 1,800+ total innovation experiences in the Americas and Globally by working closely with top leadership of Fortune 500 companies in evaluating their business potential and developing strategies across all business sectors to achieve short- and long-term goals. Her focus is to confront business challenges and motivate key stakeholders and leadership to collaborate in implementing initiatives that benefit the organization's enterprise.
She has 20+ years of experience in leading complex programs valued from $2M- $1B by delivering results in fast- paced high-profile environments.
Ashley is Co-Chair of the Women in AFCEA International, President of the NY AFCEA Founders Chapter, Member of the AFCEA International Governance Committee, and Member of the AFCEA International Nominating Committee. Additionally, she is the Co-Chair of the NY MAVPAC chapter, and Advisor to the Treasurer at the Gamma Iota Kappa Kappa Chapter at Washington University in St. Louis.
She received her MBA from Johns Hopkins University, Carey Business School, and received her BA, Cum Laude from Washington University in St. Louis.
---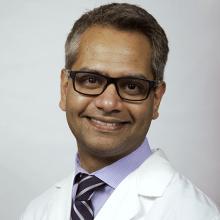 Vipul Bhatia, MD, MBA,
Associate Chief Medical Officer for Post-Acute and Continuing Care Services at WellSpan Health, York, PA
Dr. Vipul Bhatia has over 20 years of experience in clinical medicine and healthcare administration. In his current role, he provides system leadership for organizational efforts in the areas of population health through advancement of home-based care; remote patient monitoring; medical equipment; skilled nursing preferred partnership efforts; and palliative care and hospice strategy.
After obtaining his medical degree from Maharashtra University of Health Sciences, India, he trained in Internal Medicine, Geriatrics and Palliative Care at National Health Service, UK, and followed it with residency in Internal Medicine at WellSpan York Hospital.
---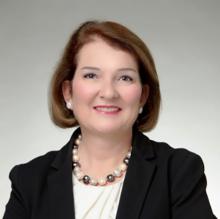 Catherine J. Boyne
Senior Director, Strategic Operation Initiatives, Johns Hopkins Health System
Catherine J. Boyne, MHA, FACHE, joined Johns Hopkins Health System in June 2011 and has held several positions charged with leading executive level initiatives focused on system integration and capacity optimization.
In her current role as Senior Director, Strategic Operation Initiatives she is responsible for new program development, future capacity planning and care coordination initiatives. Prior to joining the JHM team ten years ago, Catherine had a distinguished leadership career in several healthcare organizations with early experience on focusing on medical homes and population health. Catherine has more than 25 years of experience in executive positions in the healthcare industry at a variety of providers, including acute care teaching institutions and continuum of care services.
She is a Fellow of the American College of HealthCare Executives and was recognized as one of the Top 100 Women by the Daily Record.  She has a Bachelor of Arts from the University of Virginia and Master's of Health Administration from the Medical College of Virginia.  She is a member of many community and professional organizations and resides in Guilford with her husband and two children.
---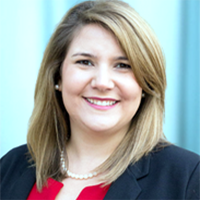 Christi Cocilo
Senior Manager, Campus Recruiter, StepStone
Ms. Cocilo is StepStone Group's Senior Manager of Campus Recruiting focusing on intern and entry level hiring.
Prior to joining StepStone Group, Christi was the Recruiting Manager of Campus Recruiting at Dimensional Fund Advisors focusing on intern hiring. Before joining Dimensional, Christi was a member of the Employer Engagement team at Duke University's Fuqua School of Business.
Ms. Cocilo attended Liberty University where she received a BS in Communications.
---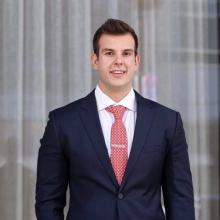 Stavros Constantinidis, CFA, MSF '19
Global Debt Portfolio Analyst, World Bank Group-International Finance Corporation
Stavros is a Global Debt Portfolio Analyst at the International Finance Corporation in Washington DC, the largest global development finance institution focused on the private sector, providing analytical support for the management of IFC's $45Bn debt portfolio, which spans across more than 100 countries in diversified sectors. Prior to joining IFC, Stavros earned his B.S. in Business Administration Magna Cum Laude from Boston University, and interned at Loomis Sayles' Emerging Markets Investment team for more than 2.5 years during his studies in Boston.
He went on to earn a Master's in Finance at Carey on a full Dean's Scholarship, while interning for the Emerging Markets group of an asset management firm and working as a teaching assistant for the Emerging Markets MBA class. Stavros serves on the Investment Committee of Anatolia College, a non-profit US institution operating in his hometown of Thessaloniki, Greece, providing oversight and support in the asset allocation of the school's endowment across all asset classes.
---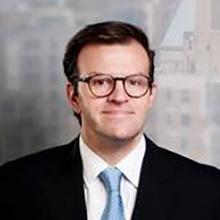 Nile Corso, CFA, MBA '15
Vice President, Investment Banking, Citi
Nile Corso is an investment banking with Citi and based out of New York with over 15 years of experience. He has experience as a board member for a Techstars alumni company and has consulted for Fortune 100 companies.
During his time at Johns Hopkins, Nile served as President of the Johns Hopkins Carey Finance Club and as President of the Johns Hopkins Financial Management Association. Prior to Carey, Nile graduated from Franklin & Marshall College (Undergraduate) and Columbia University (Graduate). He is a Chartered Financial Analyst (CFA) Charterholder and active in the CFA Society New York. Nile currently lives in New York with his wife and son.
---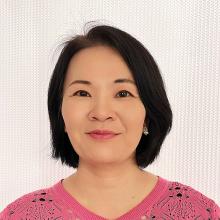 Christine Cui
CSI Program Leader, PWC
Christine Cui is a human capital professional with over 20 years of experience. In recent years, she has lead the China Sourcing Initiative (CSI) program, providing her with a strong understanding of cross border entry-level recruitment in the North American market. She is passionate in leading a team, finding ways to work smarter, and guiding the future international "game changers" to fulfill their career aspirations.
Christine has various roles across different functions, including entry-level talent acquisition, HR business partner (Talent Development/Management and Total Rewards), and business operations, which have provided her the opportunity to work in U.S., Canada, China and Hong Kong. These roles have also allowed her to gain a deeper understanding and insight of the business on a global level.
---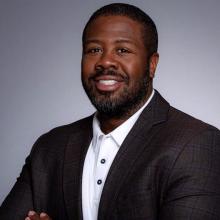 Norman Jones
Global Director, University Recruitment, Danaher
Norman Jones is an experienced Human Resources professional whose area of expertise centers for the last 16 years has focused on Diversity & Inclusion, Employment Brand and Talent Acquisition.
Norman currently works at Danaher and serves as the Global Director of University Recruitment. He started his professional career at Accenture in Talent Acquisition overseeing recruiting in the U.S. for the Cloud Practice and was the U.S. Diversity Recruiting Lead where he was responsible for developing and implementing a strategy that would deliver diverse talent at all levels into the annual recruiting plan.
After Accenture, he worked at The Hartford as the Diversity Talent Acquisition Manager, Discover as the Senior Manager of Diversity Engagement & Employment Brand, and Apple as a member of the Global I&D team overseeing diversity partnerships in the Americas, APAC, and EMEA. Prior to joining Danaher, Norman worked at JLL as a Director on the Global Diversity, Equity, and Inclusion team overseeing the Business Resource Groups in the Americas, which was made up of 20,000 members.
Norman was born and raised in Philadelphia, PA and resides in Chicago, IL. He currently sits on numerous non-profit boards helping to ensure that their strategies have a diversity, equity, and inclusion focus.
---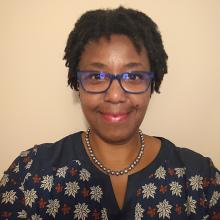 Quita Keller
Senior Specialist, Chemonics
Quita Keller is the US-based, Diversity Equity, and Inclusion Talent Acquisition Outreach, Partnership, and Internship Specialist for Chemonics. Quita's professional and academic experiences are diverse, with four key threads and themes connecting a variety of roles in different sectors: a global perspective, education as transformation, allyship for advancement, and inclusivity.
Quita received a Bachelor of Science in Foreign Service from Georgetown University, a master's degree in public health from the University of California, Berkeley, and doctoral training in organizational behavior and human resources at the University of Pittsburgh. Quita's technical skills include qualitative research, and change, project, and talent management. Her subject matter expertise is health education and behavior.
---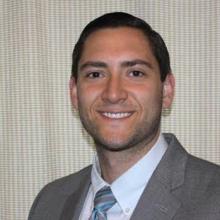 Rob Kimball, MBA '18
Pharmacy Finance, Senior Manager, Cigna
Rob Kimball is a Senior Manager at Cigna, owning Market & Buyer Group Reporting and Client Discounts for Pharmacy FP&A. He is a member of Cigna's Financial Leadership Development Program (FDP) and has previously held roles on the Client Analytics team at Express Scripts and on the Third Party Risk Management team at Cigna.
Prior to Cigna, Rob spent 4 years working in investment management as an Investment Assistant/Analyst at J.P. Morgan Private Bank and as a Financial Advisor at McAdam Financial. Rob graduated from Rutgers University with a dual degree in Biological Sciences and Economics and received his MBA from Johns Hopkins Carey Business School in 2018.
---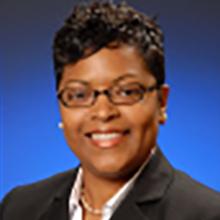 Vhonda M. Lewis, MBA, CEP, CGSP
Emerging & Diverse Talent Recruitment Lead, McCormick & Company
Vhonda M. Lewis is Emerging & Diverse Talent Recruitment Lead at McCormick & Company, Inc. In her role, she seeks best qualified diverse candidates, full-time and interns, who possess the desire to build a career at McCormick, collaborates with numerous individuals across varied levels of the organization to include the CEO, as well as foster meaningful business relationships with colleges and universities across the nation. Ms. Lewis is responsible for ensuring an exceptional visitor's experience, managing corporate special events, staff, and vendors. She provides national oversight of the corporation's summer internship program and manages diverse recruiting initiatives.
Over the years, Ms. Lewis has worked in numerous managerial capacities with increased responsibility. Among her greatest accomplishments at McCormick, she was instrumental in planning and executing memorable high level corporate meetings and events which include high level officials. Events include hosting the Governor of Maryland, Baltimore County Executive, Baltimore County Council members, various Maryland Senators, Delegates, and McCormick's Board of Directors. Vhonda has hosted and/or provided oversight to 500+ meetings and events at McCormick. During her tenure, Ms. Lewis was recognized with the prestigious Charles P. McCormick Gold Award for demonstrating outstanding service and exemplary leadership. Additionally, she has been the recipient of numerous McCormick Star Thrower Awards.
Prior to joining McCormick in 2001, Ms. Lewis taught in the Baltimore City Non-Public School System educating high school students in Business, Keyboarding, Art, and tutoring Mathematics. Vhonda has enjoyed tutoring Mathematics to children and adults for over 25 years.
Ms. Lewis earned a dual Bachelor of Science degree in Mathematics and Mathematics Education from Delaware State University, and Master of Business Administration from the University of Phoenix. She has completed McCormick's Leadership Program, is an Emeritus Member of McCormick's prestigious Multiple Management Board, a Certified Event Planner and is a Certified Guest Service Professional. Vhonda enjoys creating jewelry in her spare time and is the CEO and Founder of VLmakesJewelry®.
Ms. Lewis is a member and active participant of numerous community organizations including Delta Sigma Theta Sorority, Incorporated, Executive Alliance, National Association of Professional Women, Maryland Food Bank and United Way of Central MD Leaders United, and Baltimore City College Alumni Association (Life Member). Vhonda has served on various boards to include Boys Hope Girls Hope of Baltimore, Sweet Potato Kids Advisory Board and she is an Emeritus member of the Hunt Valley Business Forum Board.
---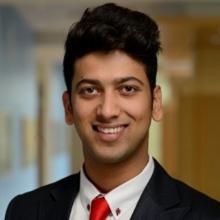 Rajat Parashar, MBA '17
Barclays, Investment Banking Vice President
Rajat is an investment banker with Barclays and is based out of New York. He graduated with his M.B.A. on full scholarship and was on the Dean's List. Growing up, Rajat attended an Irish catholic school in India and subsequently graduated with an engineering degree with Honors.
During his time at Hopkins, Rajat served as the Student Body Vice President (first year of business school) and as the President of the Investment Banking Association (second year of business school).
Most recently, Rajat has been mentoring students over zoom on the weekends. Several of his mentees received full-time investment banking roles across Wall Street. Since 2020, Rajat has invited and hosted over 30 prominent investment bankers, including several CEOs and top executives of notable investment banks, to speak with his mentee class.
---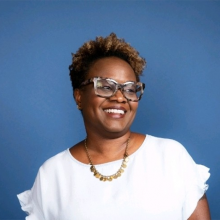 Nicole Wormley
VP, Chief Diversity Officer, Danaher
Nicole Wormley is the Vice President, Chief Diversity Officer at Danaher, with over 15 years of experience and a proven track record of delivering exceptional results and developing high performing teams.
Prior to Danaher, Nicole led Talent Acquisition and University Recruitment functions and teams in organizations such as Campbell Soup and Aramark Corporation. Nicole currently sits on the board of HBCU Career Development Marketplace and leads their Employer Advisory Committee.
Nicole takes great pride in being a people leader, coach, and mentor, particularly for underrepresented students and professionals. She feels privileged to have a role and be with an organization where she gets to help bring that to life every day.
---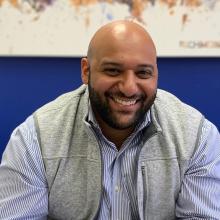 Cyprian Yankey
Head of People and Operations, Recombinators
Cyprian brings over a decade of human resources, operations management, and M&A experience to the Johns Hopkins Cary Business School Career Advisory Committee. He has utilized his experience and "People First" philosophy to support the rapid growth of numerous organizations in the healthcare, health & fitness, and professional services industries.
Currently, he is the Head of People and Operations at Recombinators, a fast-growing innovation firm applying a proven approach to strategy, people, and operations challenges facing Fortune 500 organizations. He is responsible for implementing the systems and technology required to scale the firm while creating the culture and people strategies used to attract and develop our most valuable assets–our people.
As a member of the Career Advisory Committee, Cyprian will use his expertise and resources to connect Cary Business School's highly capable student and alumni network to outstanding full-time opportunities aligned with their career aspirations.
---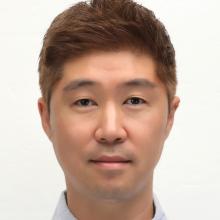 Seung Yoo, MS '13
VP, Developer Relations, Naver Z
Seung is a seasoned product, strategy, and operations leader with over 15 years of experience. Currently serving as the VP of Developer Relations at NAVER Z, Seung specializes in building strong partnerships and has a notable background in investing in companies for strategic growth.
Previously, Seung held the position of Game General Manager at Big Huge Games, where he provided visionary leadership and expert management of the studio's P&L and overall operations. Under his guidance, the studio achieved remarkable success, with a focus on the highly acclaimed game, DomiNations. The game garnered more than 50 million downloads and achieved impressive milestones, including reaching the top charts in various countries and generating more than $200 million in revenue. His strategic direction and operational expertise contributed significantly to the game's success and establishment as a prominent title in the mobile gaming industry.
Seung holds an MS in Marketing from Johns Hopkins University's Carey Business School and a BBA, cum laude, from Southern Methodist University.