Research news from Johns Hopkins Carey Business School
Changing Business is the research newsletter of the Johns Hopkins Carey Business School faculty. Each quarterly issue explores impactful, cutting-edge research that shapes business, policy, and society.
Carey is the business school of Johns Hopkins University, America's first academic research institution. Using an interdisciplinary approach, Carey's faculty seeks to address the world's most pressing problems by applying a diversity of expertise in analytics, leadership, finance, marketing, and strategy to numerous topics including the business of health.
---
In this issue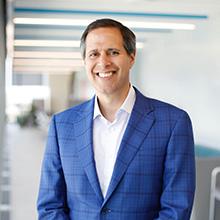 Economics
Business of health
'Mobility matters': Using remote tracking to predict hospital readmission
Dan Polsky analyzes patient activity levels using smartphones or wearable devices to find ways to reduce hospital readmissions. Read more about wearable tech.
---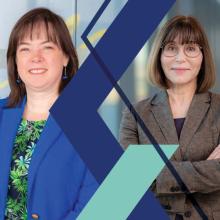 Management & Organization
Social and societal impact
'Struggling well': Lessons for the business world from adventure racing
Michelle Barton and Kathleen Sutcliffe use a unique model for understanding how resilience unfolds during adversity. Read more to learn how adventure racing informs the modern business world.
---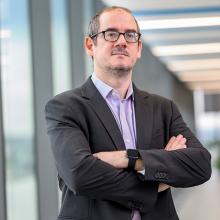 Interdisciplinary research
Innovation and technology
For computer software developers, dependency brings risk
Angelo Mele takes an interdisciplinary approach to studying risks associated with interdependent software platforms used in business. Learn about the risks posed by software vulnerabilities.
---
Latest research
0DTE Option Pricing—Federico Bandi and Nicola Fusari
Nonmonetary Reward Systems, Counterproductive Behavior, and Responses to Sanctions in Open Collaboration Environments—Cassandra R. Chambers
Consumer Responses to Favorite Product Removal: Evidence from Beverage Vending Machines—Andrew Ching
Flattening Energy-Consumption Curves by Monthly Constrained Direct Load Control Contracts—Ali Fattahi
Empirical evidence of widespread exaggeration bias and selective reporting in ecology—Paul Ferraro
---
Carey research in the news
Barron's, China de-risking is inevitable. To minimize the pain, supply chains need a revolution—Tinglong Dai
New York Times, A huge threat to the U.S. budget has receded. And no one is sure why—Melinda Buntin
Toronto Star, Without Trump, debate gives Republican hopefuls rare chance to build some momentum—Steven D. Cohen
Forbes, Amazon's radical plan for healthcare: À la carte pricing—Ge Bai
Baltimore Sun, A downtown Baltimore office tower sold for $66M in 2015. It just sold for less than half that amount.—Luis Quintero
Harvard Business Review, Overcoming your fear of competition—Haiyang Yang
NewsDay, Northwell has until Aug. 8 to respond to NYU Langone lawsuit over purple ads—Stacey Lee
NPR, The driving forces behind "tip-flation"—Shubhranshu Singh
---
Recent books
Digital strategies and organizational transformation—G. Reza Djavanshir (editor)
Improving processes for health care delivery: Lessons from Johns Hopkins Medicine—Chester Chambers, Maqbool Dada, and Kayode Williams
---
Awards and recognition
Suntae Kim's article in the Academy of Management Journal earned the Best Paper in Entrepreneurship and Natural Environment award in the AOM Organizations and the Natural Environment (ONE) Division, as well as the ONE-SIM Division Outreach award. The paper was also a finalist for the journal's Best Paper award for 2022.
Kim's article in Administrative Science Quarterly earned the Organization and Management Theory Division Best Published Paper award.
Nagpurnanand Prabhala was elected a senior fellow of the Asian Bureau of Finance and Economic Research (ABFER). The ABFER is an independent network of high-quality academics, which aims to promote Asia-Pacific oriented financial and economic research at local, and to connect globally prominent academic researchers, practitioners, and public policy decision-makers on Asia-Pacific related financial and economic.
Xian Sun received Outstanding Paper for 2023 honors from the Emerald Literati Awards.
---
Upcoming Opportunities
Johns Hopkins Carey Finance Conference
October 26-27, 2023
---