Diversity and inclusion initiatives
Diversity initiatives
At the Carey Business School, we believe that diversity and inclusion are not problems to be solved, but rather ideals to be cherished and upheld. Diverse voices and free expression of diverse opinions are necessary and vital to the health and success of any organization.
As a business school, we endeavor to promote diversity and inclusion among our faculty, students, staff, and the greater community, through our research, the students we educate, and the example we set for others.
---
Women's Leadership Initiative
The Women's Leadership Initiative at Carey creates awareness of the essential role women play as leaders of businesses and society. We work to identify, research, and create opportunities for the vital discussions that need to happen around the opportunities and challenges women face as leaders.
Learn more about Women's Leadership Initiative
---
Summer Business Academy
The Carey Summer Business Academy supports the graduate business exploration of rising college juniors and seniors from historically underrepresented groups by offering exposure to the latest management and leadership theory and applications. This takes the form of a one-week academically-centered experience that offers participants a robust learning environment to enhance both their knowledge of business education and how a graduate degree can fit into professional development. The residential program provides participants with both experiential learning and real-life consulting experience.
Learn more about Summer Business Academy
---
Mentoring Program
Carey Business School provides mentorship opportunities for the school's part-time, underrepresented minority students. The program is part of the school's Leading a Diverse Society initiative.
---
Veteran Students
From financial benefits and career development opportunities to a supportive and flexible atmosphere, we're honoring the needs of our active duty service members, veterans, reservists, guard members, and family members.
Learn more about veterans support
---
Student Organizations
Our 19 active student organizations are mission-focused communities to enhance collaboration, streamline programming and maximize resources.
A Roadmap for Diversity and Inclusion
The Johns Hopkins University Roadmap on Diversity and Inclusion was drafted in early 2016 to capture the university's priorities and ambitions, and to state in explicit and concrete terms its institutional commitments in this area. 
Read the roadmap
Connect with us
For more information about Carey Business School's Diversity and Inclusion initiatives, contact: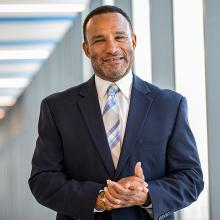 Roger Williams
Director
Diversity, Equity, Inclusion and Belonging
Community and Corporate Partnerships
Student Resources
Office of Student Affairs
Johns Hopkins Carey Business School
Office: 410.234.9277
r.williams@jhu.edu