Executive Education Investment
Organizations are investing in leadership training and development at an unprecedented level, and for good reason—preparing your team with the skills needed to navigate today's challenging and dynamic business environment puts you ahead of the competition.
When you invest in an Executive Education class with Johns Hopkins Carey Business School, the benefits far exceed a standard business class. Our Executive Education experience is designed to help you harness the catalyst for positive change and advancement in yourself, your career, and your company.  
Our faculty combine research-based knowledge with real-world experiences, covering a wide range of topics that reflect the most critical challenges facing global business leaders. Designed for engagement, our programs promote deeper learning through our collaborative approach, diverse participant population and intimate class size. 
Why invest?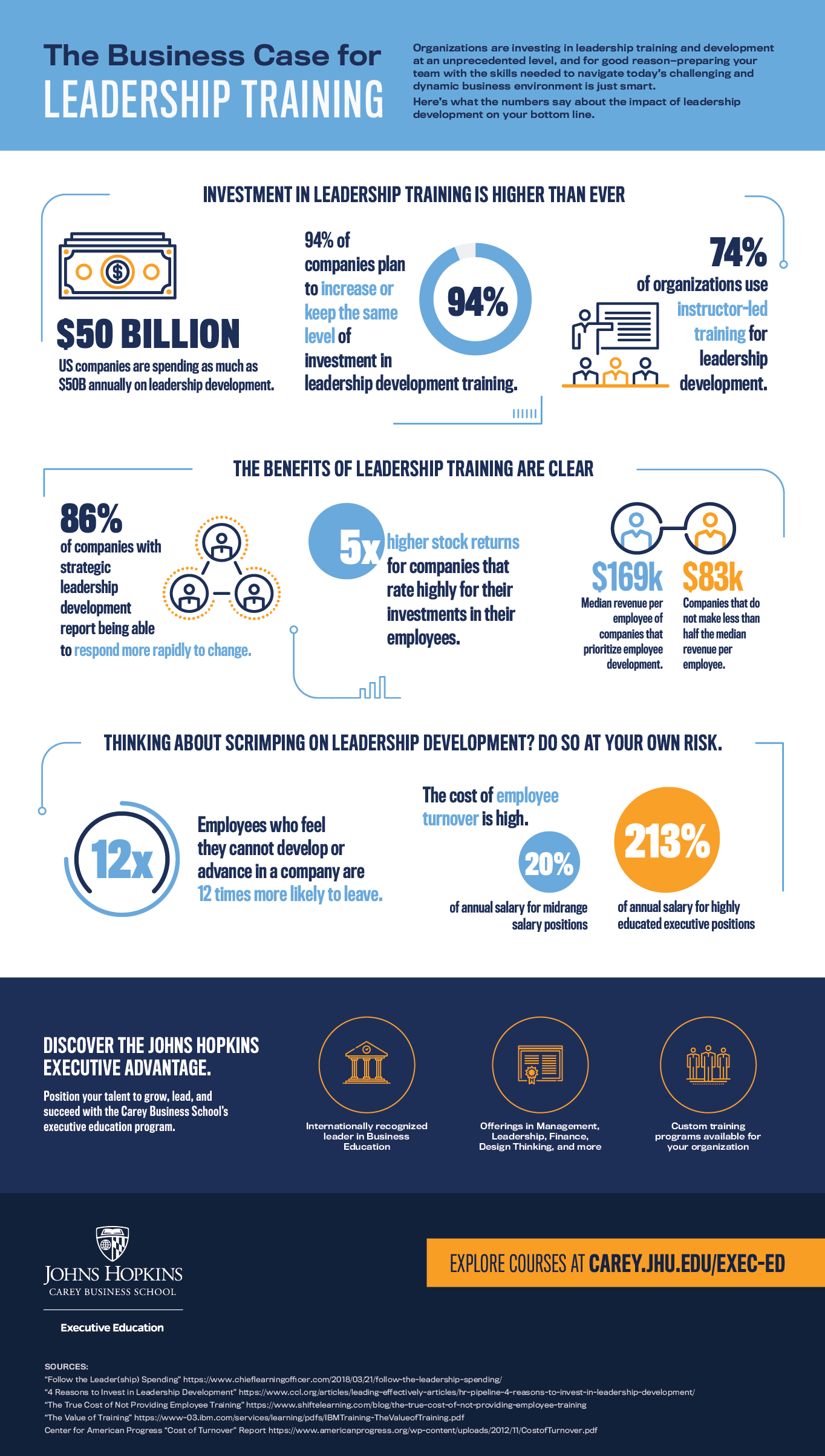 The impact
Do leadership development programs deliver a strong return on investment?  Yes. Not only can Executive Education courses make a measurable impact on your bottom line, leadership development also prepares your team with the critical skills to survive and thrive in a rapidly changing business climate.
Are you ready to start realizing the benefits of leadership development training at your organization? Explore the Executive Education short courses and certificate programs offered at Johns Hopkins Carey Business School. Our industry-leading instructors will teach you practical frameworks and techniques to advance your team, your organization, and yourself.