Carey's Ge Bai Testifies at Congressional Hearing on Pharma Policies, Costs
Why it matters:
Carey Business School Associate Professor Ge Bai was among five witnesses testifying at a congressional hearing on making pharmaceutical products more affordable for the public.
Carey Business School Associate Professor Ge Bai, an expert on health care costs, testified February 5 at a congressional hearing on pricing in the pharmaceutical industry.
Bai was one of five witnesses who addressed the Health Subcommittee of the U.S. House of Representatives Ways and Means Committee. Rep. Lloyd Doggett, a Texas Democrat, chairs the subcommittee.
In her opening remarks, Bai called attention to pharma company strategies such as donating cash to independent patient assistance programs and patient advocacy organizations, and giving free drug samples to clinicians with the aim of influencing drug utilization.
Such actions, she said, "lead to market distortions, price increases, and inefficient drug spending, but benefit the bottom lines of the drug manufacturers."
In recent years, Bai has co-authored a series of widely covered journal articles on exorbitant pricing and other questionable practices in the health care industry, including a study in Health Affairs that found the charges for air ambulance services in 2016 were between 4.1 and 9.5 times the rate allowed by Medicare.
Another recent study, in JAMA, found that of six independent organizations that included 274 patient assistance programs in 2018, 97 percent of the programs excluded uninsured patients, and the most common income eligibility limit was 500 percent of the federal income poverty level. 
The approximately two-hour-long congressional hearing – titled "More Cures for More Patients: Overcoming Pharmaceutical Barriers" – can be viewed here, on the YouTube channel of the House Ways and Means Committee.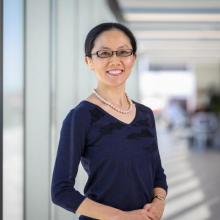 Associate Professor of Practice
Ge Bai, PhD, CPA is an associate professor of Accounting at Johns Hopkins Carey Business School and associate professor of Health Policy & Management (joint) at Johns Hopkins Bloomberg School of Public Health. She is an expert on health care pricing, policy, and management and has testified before House Ways and Means Committee.