Programs
Find the right program for you
Do you have the next big technology break through? In the Technology Entrepreneurship course, explore the intersection of innovation, technology, and business, gain the insights to bring a new venture to market, and finally, pitch your idea to a panel of venture capitalists.

Virtual

Multi-day program

Acquire the business fundamentals and the hands-on experience needed to introduce your innovation to the marketplace.

Next Steps for

Technology Entrepreneurship
Join the next generation of health care leaders by improving outcomes, reducing costs, and enhancing services.

Virtual

Multi-day program

Health care is transforming rapidly. To meet the growing challenges in today's complex environment, health care leaders must develop the agility and strategic skills needed to support clinical excellence as well as the financial strength of their organizations. In our innovative Academy for Health Care Leadership and Management, you will learn essential governing skills and develop an evidence-based understanding of how to lead for highly reliable performance in the health care environment.

The Academy for Health Care Leadership and Management course is one our Business of Health programs. Compare all of our Business of Health programs.
Act with purpose, navigate the workplace, and take the lead with new strategies and tactics in this unique women's leadership academy.

Virtual

Multi-day program

Becoming an effective leader is challenging for anyone, but it can be especially complex for women. The Academy for Women and Leadership is an integrated experience, including executive coaching. Gain the insights to lead while making purposeful choices, capitalizing on your strengths, and building healthy and diverse organizations.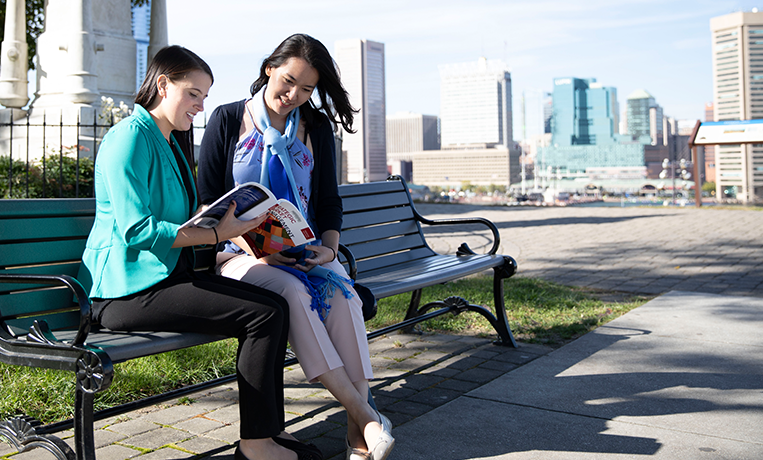 See yourself at Carey Business School
Explore Carey Business School's two campus locations in Baltimore and Washington, D.C. through the use of 360-degree photography, narration, and video. The virtual tour brings the Carey Business School campus to your desktop, laptop, or mobile device anywhere in the world.
Take a virtual tour